Identibits is a highly respected, Western Australian family owned business that specialises in the manufacture of Name Badges.
Identibits has been in business for over 15 years.
Identibits have a large client base consisting of Supermarkets, Schools, Real Estate Agencies, Cafes, Corporate Companies and many others.
Identibits manufacture first class quality name badges at competitive prices.
Identibits have a quick turnaround time and we provide outstanding service.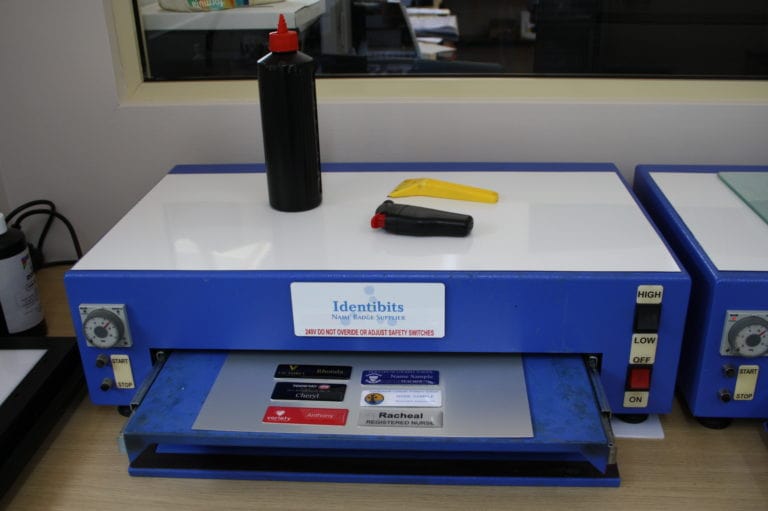 Have you ever gone into a restaurant or store where the person serving has done an amazing job? You go to management saying what a fantastic employee he or she is. Then the embarrassment of having to describe the person. A name badge would end this scenario.
Identibits moto is keep everything simple.
Found ordering name badges online difficult! Don't know where to start! Or too time consuming!
There is where Identibits aims to keep your name badge ordering simple